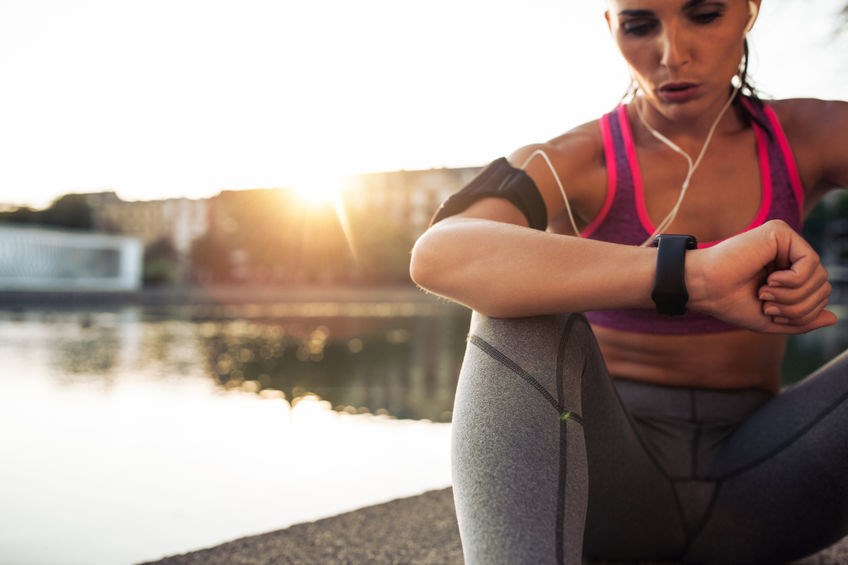 At the end of every year, many of us find ourselves making resolutions to do things like lose weight or exercise more. With these resolutions come new fitness-related trends, products, and services designed to help us achieve our goals.
Some trends are just that: fads that last a few months before people lose interest. Others stick around for much longer and become more mainstream. Since this year is just getting started, now's a great time to look at some of the top fitness trends for 2020 so that next year, we can take a look back and see which trends truly helped us improve our health.
Group Training
Breaking old habits and forming new ones is so much easier when you have someone to do it with. That's one of the main reasons many people choose to join exercise groups. Whether it's going to a spinning studio, joining a weight-lifting club, or heading to the gym for a dance exercise class, many people are finding more encouragement and motivation from a group exercise setting than they usually do on their own.
Home Workouts
Despite the uptick in group training, many people still find themselves without adequate time to go to the gym for a class or workout. Instead, they're working out at home. With video workouts and virtual gyms, home workouts allow people to exercise in the comfort of their own homes while still feeling like they're part of a gym community. High tech exercise machines, like the
Peloton bike
,
Mirror
, and
Tonal
also make for easy and interactive home workouts.
Virtual Trainers
The group mentality doesn't work for everyone. Some people need one-on-one attention in order to get the most from their exercise routine, and virtual trainers are a great way to do that. In most cases, students communicate with their trainers over the internet using some form of video conferencing, which makes virtual training more convenient than going to a physical location. Plus, virtual training is usually much cheaper than traditional training.
Wearable Fitness Tech
Smartwatches and fitness bands have been on the market for a while now, but they're just now becoming more advanced. This decade will bring major advancements to wearable tech, giving everyone the ability to do things like monitor basic vital signs or take EKGs. Not only is this information beneficial for the user's personal fitness journey, but it will allow them to share it with their trainers and medical professionals. Additionally, you can pair the
SmartPulse from Health Guardian
with your smartwatch for the ultimate in fitness and health tracking.
Strength Training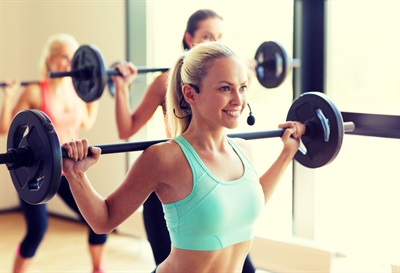 People are starting to trend more toward weightlifting and building strength in 2020. Cardio will always be a great way to burn calories quickly, but improving strength builds muscle. The more muscle mass you have, the more calories are burned throughout the day. In a way, improving one's strength by lifting weights is an investment, since your body will naturally burn more calories as you get stronger and stronger.
Mindfulness
This one is more about focus than fitness. Though similar, the difference between meditation and mindfulness is that when meditating, you try to focus on nothing, but when being mindful, you're focusing on many things. When you boil it down, practicing mindfulness is really just about being aware of yourself, your feelings, your thoughts, etc. It's also about being present and making sure to completely absorb what's going on at any given moment. It's easy to see how mindfulness can not only help your fitness journey, but help you enjoy it as well.
HILIT Training
Piggybacking on the popularity of another trend, HILIT stands for high-intensity, low-impact training. Like HIIT (high-intensity interval training), HILIT works by using intense, short-burst workouts, but it differs in that the exercises are designed to be much easier on the body. It's perfect for people who want to get fit but can't afford more wear and tear on their knees, ankles, wrists, etc.
Personalized Supplements
Supplements are becoming much more popular as a way to reinforce your workout plan and bolster your immune system. Health Guardian offers supplements to meet a variety of needs, like our
HG Slim®
meal replacement shake,
HG Trim®
to increase energy and burn fat,
HG Flex®
for joint pain and inflammation, and
MAX Fitness
with L-Arginine for muscle building.
And don't forget, if you're sore after all that working out,
Health Guardian ThermaMax®
is filled with the anti-inflammatories and essential oils needed to relieve pain in joints and muscles.
With so many ways to improve your health and wellness routine this year, there's no excuse not to get started. If you'd like more information on how Health Guardian can help, just
get in touch with us
! We're happy to answer questions and make recommendations on which of
our products
may be right for you. Best of luck with your resolutions and Happy New Year!