About: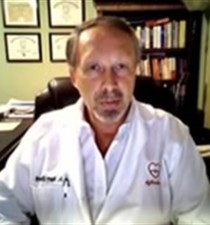 Dr. Harry A. Elwardt, N.D., Ph.D.
CEO & Founder of The Health Guardian
My name is Harry Elwardt and I am a Naturopathic Doctor, Master Herbalist, Certified Nutritional Counselor and hold a PhD in Health & Nutrition. I am also the CEO and Founder of The Health Guardian; a web site and workshop program dedicated to the education of holistic healing. I have received my diplomas from The Trinity College of Natural Health located in Warsaw Indiana. I have been working in the alternative medicine field for 12 years and I am very passionate about helping people through naturopathic therapies.
I am also the author of the book, "Let's STOP the #1 Killer of Americans TODAY!" The optimum words in the title are STOP and TODAY, because it is my firm belief that through education of the true causes of cardiovascular disease, the use of the latest technology in early detection devices and the implementation of a good diet, exercise and targeted nutritional supplement program, heart disease numbers in America, as well as around the world, will begin to decline.
So won't you please join my crusade in spreading the word about what we can do to prevent and reverse this merciless killer…it may save a life…maybe even your own!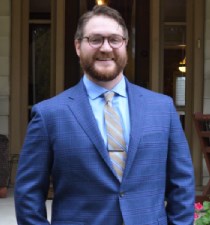 Jon Elwardt
Operations Manager
Jonathan is the son of Dr. Harry and is a graduate of Wabash College with a BA degree in psychology and has a post graduate degree from Lewis University in Air Traffic. Shortly after graduating from Wabash College in 2008 he began working full time at The Health Guardian as operations manager while continuing his studies at Lewis University where he graduated in 2011.
Jon handles oversight of inventory, purchasing, supplies, deliveries, and manages all delivery records. He is also responsible for communication within The Health Guardian to keep the company running smoothly especially while Dr Harry is away lecturing.