About:
Dr. Nathan F. Rabb Jr.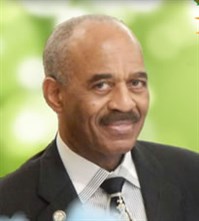 Dr. Nathan F. Rabb Jr. is a Traditional Naturopath, not a Medical Doctor. He does not operate as a Medical Doctor. His diplomas and certificates have been earned and awarded by various institutions for his diligence, research and dedication to the physical, mental and spiritual well being of his fellow man and to the field of Holistic Health. Dr. Rabb studied Body Chemistry, Human Nutrition, Lymphology, Iridology, Vascular Physiology, Diet and Weight Control, Herbology, Magnet Therapy, Natural Healing and Symmetry at Natural Health oriented institutions and California Universities. Dr. Rabb is a Certified Clinical Iridologist, a Registered Lymphologist, a Certified DPA Technician, and holds Doctor's Degrees in Naturopathy, Holistic Nutrition and Holistic Theology.

Dr. Rabb provides Natural Health Counseling based on the principals of the Holistic Healing Philosophy. Programs are custom-designed for each individual. These programs are not for the purpose of diagnosing or prescribing, or the treatment of specific diseases. The programs are used to educate the individuals so they will be able to assist their doctors in the restoration and preservation of their health. Dr. Rabb has conducted seminars and made guest appearances on radio programs, television talk shows, and Health Panels in various cities throughout the United States .

Dr. Leona Di Amore, DC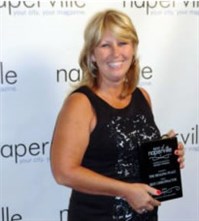 Dr. Leona Di Amore began her quest Health while serving in the United States Navy 1987-1992. While stationed with Special Operations unit, Explosive Ordnance Disposal, she decided drugs did not make people healthier. She attended & graduated from Massage School in 1990. She then went on become an instructor for massage therapists. It was while she was in school she had an instructor who was a Doctor of Chiropractic.

What she learned was Chiropractors DETECT & CORRECT NERVE Disturbances. These disturbances effect health, ALL body functions, emotions and physical movement. Understanding that the the Nervous System is the "master control system" or " hard drive" and it coordinates ALL you sense, process, and ALL your bodily functions. It made sense if there was nerve disturbance, clear it out, and allow the body to heal it self...Like Rebooting your computer/cell phone. . This correction is done with a GENTLE adjustment by hand, all natural, quick, safe, non invasive, with POSITIVE side effects.

In 1996 Dr. Leona was selected out of over 800 candidates to as a Massage therapist for the athletes of Atlanta Olympic Games. She worked on Weightlifters, Fencing, Karate, Handball, and the very exciting sport of Table Tennis.

In December of 1998 Dr. Leona graduated from Life University in Atlanta, Georgia, as a Doctor of Chiropractic.

Dr. James McMinn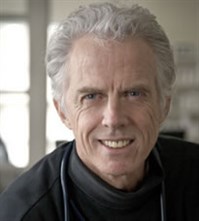 Dr. McMinn is a Board Certified M.D. Physician with over 20 years of experience. He has served in academic medicine on the faculties of Harvard University School of Medicine and Brown University Medical School. He is currently an Assistant Professor at UAB School of Medicine. He was the Medical Director of a large multidisciplinary medical center near Boston and he has served many years in the trenches of the emergency room as an ER Physician.

Now Dr. McMinn proudly leads a team of dedicated employees at McMinn Clinic in Birmingham, Alabama, all focused on bringing you the best in Integrative Medicine.

The "Four Axes" pictorial, as seen below, represents our approach to care at McMinn Clinic.

First we start with advanced prevention. We don't want to let you get disease, and then treat it with more drugs. We want to help you stay healthy, and not get disease to start with. We also want to uncover any weak links that you might have, so that we can strengthen these weaknesses and prevent problems down the road.

Dr. Michael Epitropoulos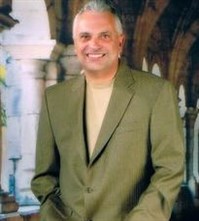 Dr Michael Epitropoulos holds a Doctorate in Chiropractic Medicine as well as a Doctorate in Applied Clinical Nutrition. His work in Natural Medicine spans over 30 years. He has been a contributor to 2 health books as well as several health care publications and hosted popular health radio shows in both Michigan and Florida. He has taught clinical nutrition at colleges in both Michigan and Florida. He currently operates a Natural Medicine Practice in Ormond Beach, Florida and is founder of Doctors Natural Health Solutions, an educational resource center and speciality nutraceutical company with worldwide distribution.





Linda Williams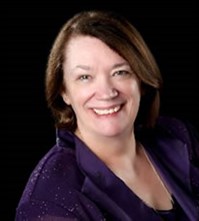 Linda Williams, RN, is a Wellness coach who works with people to help them focus on functional food alternatives to improve their overall health and wellbeing. After working over 25 years in conventional nursing, she pursued education in integrative medicine and has been expanding on that knowledge for the last 15 years to help people apply functional foods and supplements to meet wellness objectives. Nurse Linda spent over 10 years as a contract nurse for Federal Occupational Health serving hundreds of Government Employees in the Federal Trade Commission, Federal Mine Safety and Health Organization and the Department of Education. In addition to her traditional nursing duties, she became the "go to" expert on alternative approaches to health issues and was frequently consulted as an expert in the use and benefit of supplements and functional foods. Nurse Linda is a Registered Nurse with a Master's Degree in Integrative Health Sciences and was inducted into the Sacred Medical Order of the Knights of Hope in a knighting ceremony..