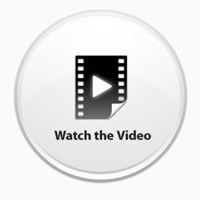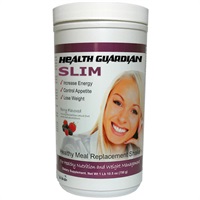 Powder
Order Now >>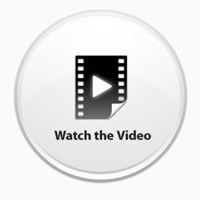 Health Guardian Slim® is a great-tasting meal replacement shake combining a protein powder for weight loss and a powerful nutritious and great tasting green drink all in one.

HG Slim® shakes are easy to make and provide a full day's serving of fruits and vegetables, 24 vitamins and minerals and is only 97 calories per serving. It is available in CHOCOLATE, VANILLA and BERRY flavors.

*Individual results may very

Product Reports
HG Slim® may just be the best tasting protein shake on the market today. But it is no ordinary protein shake…it is loaded with great nutrition, giving the user a most complete and nutritious meal replacement.
HG Slim® is formulated with undenatured whey protein concentrate which comes from grass fed cows that are free from hormones and antibiotics.
What is whey protein? Whey is an isolated part of cow's milk in the typical cheese making process. Whey includes proteins, amino acids, sugar (lactose), fat, water and other nutrients. From whey, protein is separated and used in many foods and primarily as protein supplements. Whey protein only makes up 20% of milk's total protein, the other 80% is casein. Whey protein is a complex/complete protein that is made up of
smaller proteins:
Beta-lactoglobulin
Alpha-lactalbumin
Bovine serum albumin Immunoglobulins
What is undenatured? When proteins undergo processing (certain filtering or heat processing) they become denatured, or partially ruined you could say. Non-denatured or undenatured whey concentrate is technically more "pure" in reality, taking the literal meaning of the word. The cold processing is less brutal and many people report better digestion and absorption with concentrate because it is technically concentrated whole proteins, versus isolated amino acids.
HG Slim® is great for weight loss or weight management program. HG Slim® is scientifically formulated to:
Suppress Hunger
Promote Weight Loss
Increase Energy Levels
HG Slim® shakes are easy to make and deliver balanced nutrition that tastes delicious! HG Slim® shakes are an excellent addition to any weight management program. They give you an alternative to the high-calorie meals packed with sugars, fat and other empty calories.
HG Slim® shakes offer a powerful combination of protein, vitamins, minerals, fiber as well as a complete blend of fruits (pomegranate, cranberry, blueberry, mangosteen, noni, acai, pineapple, strawberry, grape fruit, grape seed, mixed berry), blend of vegetables (carrot, radish, broccoli, red tea), grass blend (oat, barley, wheat, buckwheat), mushroom blend (Maitake, Shaitake, Reshi) as well as spirulina and chlorella which are great for detox and immune system strengthening.
Key Benefits:
Lose Weight
Control Appetite
Increase Energy
Boost Immune System
19 Grams of Protein Per Serving
24 Vitamins & Minerals
38% of Daily Value in Calcium
High in Dietary Fiber
Low Sodium/Low Fat
1:1 Ratio of Proteins to Carbohydrates
HG Slim® is animal free, gluten free, MSG free, GMO free, uses no preservatives and nothing artificial. So whether replacing just one meal per day or two… you'll enjoy the great tasting chocolate or berry flavor of this complete and nutritious meal replacement and it won't be long before the pounds start disappearing and the inches begin to shed.
Special note…for an increase in weight loss, please check out our HG Trim® which is formulated to increase the metabolism so you can be burning fat to muscle all day long!
Supplement Facts